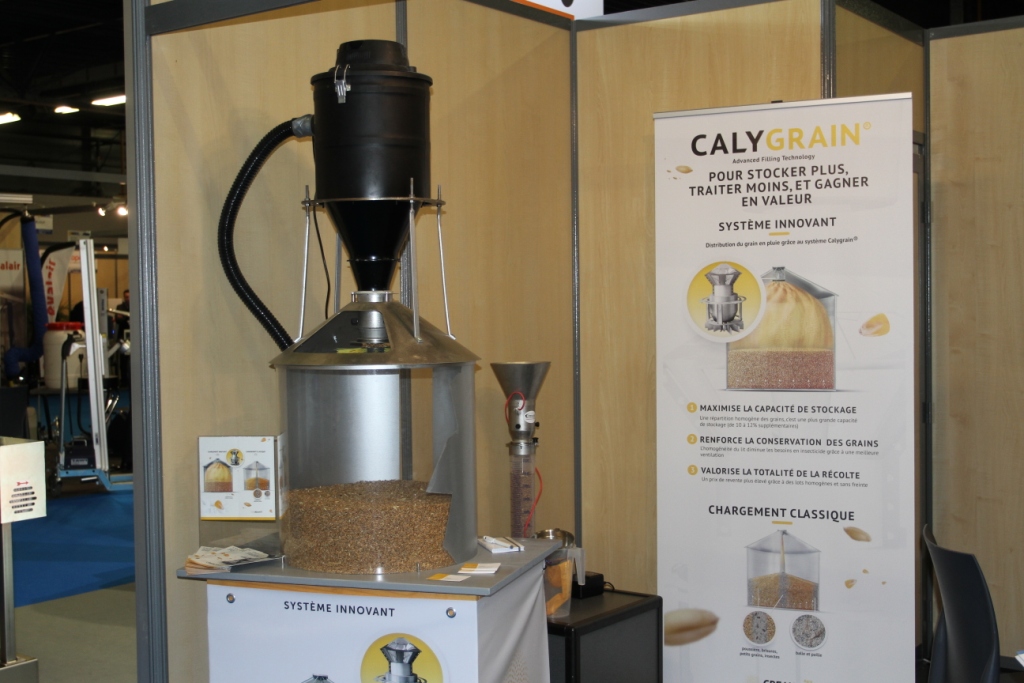 Published by CREALYST the 29/12/2017
CREALYST-AGRO exhibits Calygrain ® at VRAC TECH trade show!
Crealyst Agro was at the Vrac tech exhibition "technologies of solids and liquids in bulk" in Le Mans to present its Calygrain ® technology.
The 2017 edition of the Vrac Tech expo was a huge success this year with more than 3,000 industrialists, each with specific problems: storage, grain conservation, ecology and yield.
By bringing together users of bulk products (solids, liquids, powders, granules, fluids) in one place, Vrac Tech brought together 300 exhibitors offering a very complete range of know-how. Of course, CREALYST also made the trip.
Using a scale model with Calygrain, the team CREALYST-AGRO was able to present all the advantages of Dense and homogeneous filling compared to a conventional system.
Calygrain : an ecological process to increase storage capacity, improve grain conservation and enhance the value of the entire stock, which has gained its place among the most innovative products at the show
Beautiful encounters on the Vrac Tech 2017 and beautiful prospects for 2018!
Want more informations ? Have a look here !