HOMOGENEOUS DENSE LOADING®FOR REACTORS IN THE OIL INDUSTRY
The patented CALYDENS® technology ensures a dense and homogeneous distribution of catalyst or adsorbent particles that are uniformly distributed in the reactor.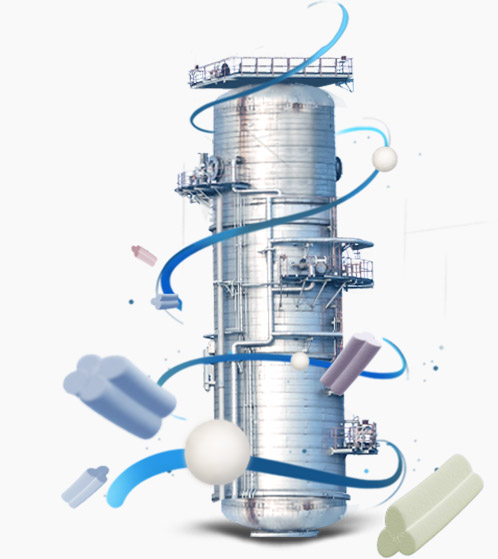 A SYSTEM THAT MEETS THE HIGHEST DEMANDS OF REFINING PROCESSES
CALYDENS® allows the loading of reactors from 0.15 to 10 meters in diameter, with a loading rate of 30 m3/hour.
These performances can be improved according to the needs and parameters determined by the customer.
The precise control of the flow rate allows to adapt to all types of reactors.
CALYDENS® is equipped with a unique system of regulation and homogeneous distribution of the catalyst.
The flexible brushes at the outlet ensure a gentle distribution of the catalyst, without any dust generated.
Up to 28% more catalyst by weight in the same volume.
Perfect flatness and horizontality
Dense filling at 300mm under the distribution tray
DO YOU HAVE A PROJECT?
CONTACT US
23bis avenue de l'Europe
78400 Chatou
France
+33 (0)1 39 14 83 35