CEREALS DENSE LOADING
FOR SILOS
HIGHER CROP STORAGE COMPLYING WITH ECOLOGICAL COMMITMENTS
As the specialist of dense loading of catalyst particles in reactors of petroleum refining industry, CREALYST has successfully transferred  its know-how into the field of crop storage.  Since 2004, the company has acquired a large patent portfolio including CALYGRAIN® for the agricultural sector. The CALYGRAIN® patented technology ensures a uniform loading of grains inside silos or wharehouses.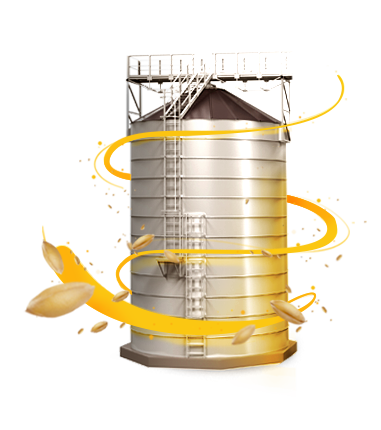 AN INNOVATIVE SYSTEM
OF LOADING BY DENSIFICATION
THE DENSE AND HOMOGENEOUS FILLING OF GRAINS INSIDE SILOS OR WHAREHOUSES
CALYGRAIN® collects the cereals coming from the Redler or from the belt-conveyor and distributes grains as rain shower, at a rate up to 1200 tons per hour inside the silo or the wharehouse with up to 30 meter diameter.
This unique solution can be used for all types of grains.
With higher crop storage and less treatment by insecticides, overall gain is increased.
The use of CALYGRAIN® technology offers many advantages for improving agricultural crop storage.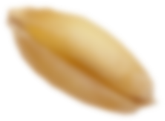 Maximise the storage capacity : A homogeneous repartition of the grains gives a higher storage capacity (by 10 to 21% increase)

Intensify the grain conservation inside the silo : Thanks to a better ventilation, the bed homogeneity reduces the needs of pesticide

Upgrade the whole crop : A resale price increased thanks to homogeneity of the lots and absence of wastage

do you want to share a future project or to raise questions ?
CONTACT US
23bis avenue de l'Europe
78400 Chatou
France
+33 (0)1 39 14 83 35