FOR INCREASING CAPACITY AND EFFICIENCY OF YOUR RADIAL FLOW REACTORS

When your catalyst inventory in radial flow reactors needs to be increased for technical and commercial reasons such as performance improvement, the patented CALYROOF® equipment can help. It is based on a gas tight surface placed on top of the bed after completion of the loading.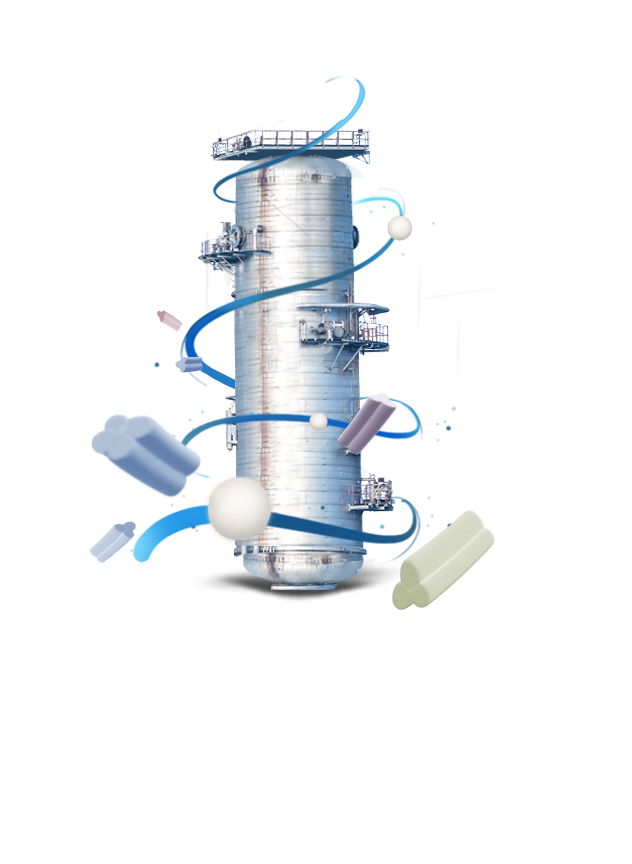 A SYSTEM ANSWERING THE MOST STRINGENT DEMANDS OF THE REFINING PROCESSES
With radial flow reactor system, a protection cover must be placed on the upper surface of the catalyst fixed bed in order to avoid turbulences produced by the flow of gaseous reactants coming from the reactor entrance. It also limits the by-pass of the catalyst upper part and avoids important losses of yields and of activity.
CALYROOF® is made of a robust and durable material, non-carcinogenic, preserving the vessel environment regulations and protecting health of your operators. Indeed, CALYROOF® technology presents large advantages compared to other solutions like non-re-usable soft tissue covers.
CALYROOF® gives satisfactory answers to those challenges and appears extremely efficient when a settling or a lift up of the catalyst bed occur. The mobility of the system allows to adapt easily to all sizes of reactors. This simple device can be rapidly deployed on top of the catalyst bed. As this is a gas tight surface, there is no need to add expensive extra load of catalyst on top or to install complex systems such as vertical baffles inside catalyst, interfering with the entering gas flow.
CALYROOF® can very advantageously be associated with the Homogeneous Dense Loading process® operated with CALYDENS®, which, from its precise loading principle of "by-zone-distribution", can very accurately help to operate in spaces uneasy to reach like around the vessel hat.

Improve the process yields and minimize hot spots, getting the best performances of your reactors

Calyroof is a re-usable non-carcinogenic equipment wich avoids the installation of the top distribution plate

Save money by reducing extra expenses linked to any by-pass or temperature increase or cycle shutdown for repair
Activities
ACTIVITIES DEVOTED TO YOUR TECHNOLOGICAL ADVANCEMENT
Loading of all types of catalysts and adsorbents : hydrotreaters, reformers, hydrocrackers, hydrogen production, driers, adsorbers…
Supervision of loading operations (sock or dense)
Supervision of reactor internals mounting
Inspection and expertise (independant for catalyst suppliers and for refiners)
CREALYST assigns operators for isolated loading in refineries and petrochemical factories
Training, follow-up and refreshment of operators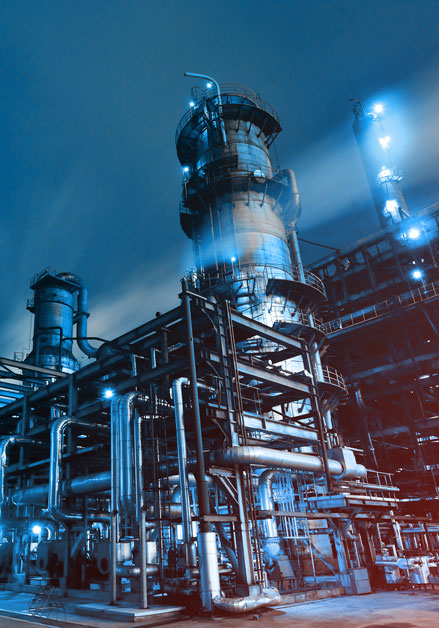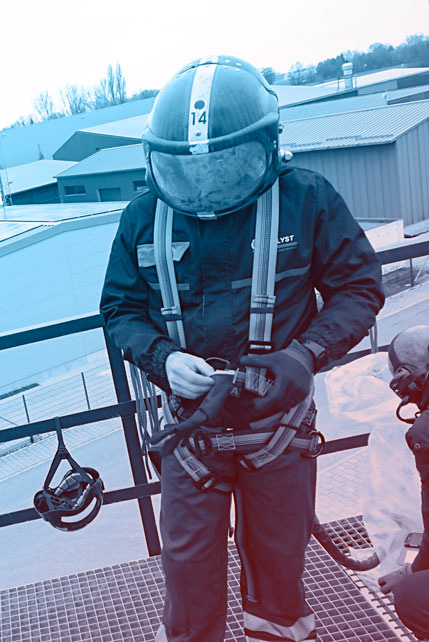 SERVICES
PREMIUM CLASS
SERVICES
ADVISORY SERVICES – MANAGEMENT OF PROJECTS
Inspection of reactors
Inspection during reactor loading
Mechanical supervision works on reactors and internals in the refining industry
CATALYST ANALYSES
Estimate and prediction of loading density in laboratory : simulation of sock and dense loading, prediction of industrial dense loading density results
DO YOU HAVE A PROJECT ?
CONTACT US
23bis avenue de l'Europe
78400 Chatou
France
+33 (0)1 39 14 83 35