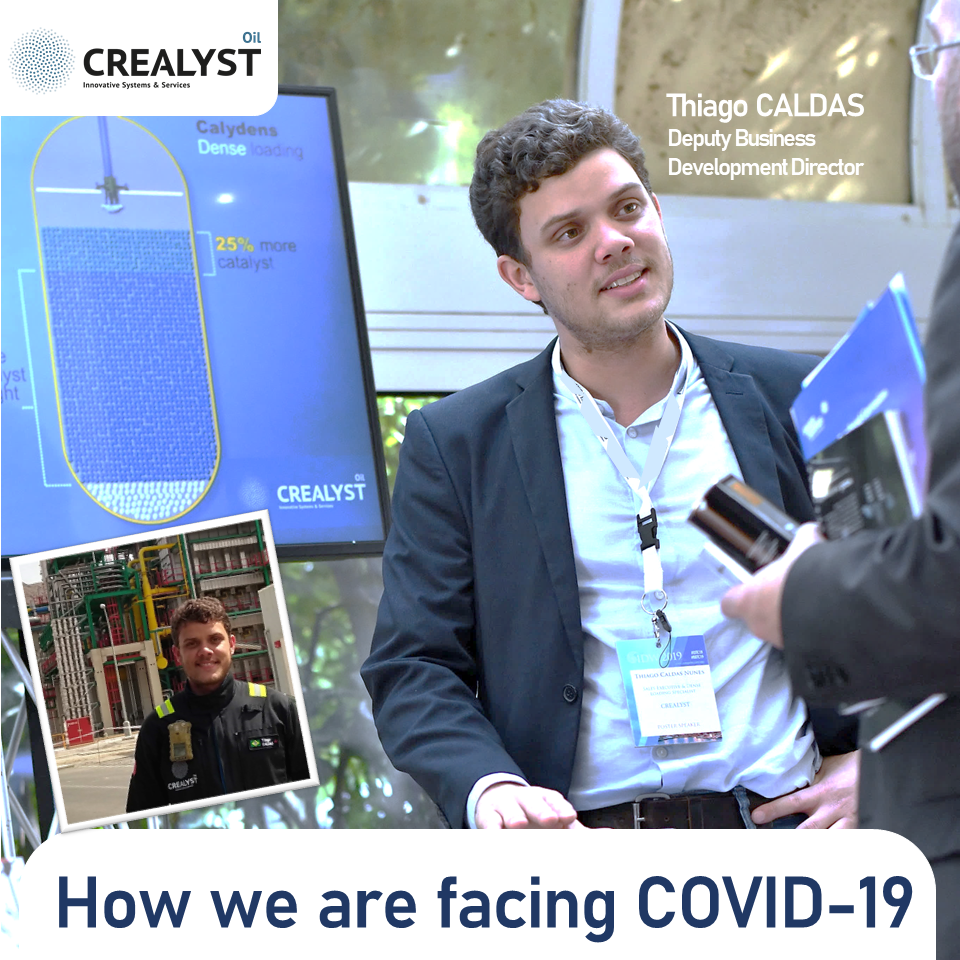 Published by CREALYST the 13/10/2020
Testimony of Thiago CALDAS, Deputy Business Development Director
On the eve of a new interview of the President of the French Republic on the health situation in France, Thiago CALDAS, Deputy Business Development Director at CREALYST-Oil, has answererd our question:
"How has the pandemic affected your work in the last months?"
"As a company active in many different countries of the world, of course CREALYST-Oil faced some market turbulences during this period, mainly because of travelling restrictions, but we could better organize ouselves internally, optimize our processes in order to deliver even higher quality services now that the life is coming back to the usual.
During the confinement period, the way of work has changed for all of us in CREALYST-Oil. In the Sales department, new colleagues arrived in 2020 and we had more time to better integrate them to our way of providing premium services worldwide. Also, we could develop more creative and dynamic ways to contact partners and clients by better exploring communication tools as Skype, Zoom, LinkedIn and Whatsapp, what is reducing distances around the world in times of social distance.
As Homogeneous Dense Loading® expert, I've been in some international missions but also the procedures have changed: 2 weeks confined in the hotel previous to catalyst loading execution, many new safety rules regarding social distance, masks, washing hands… and great catalyst Homegeneous Dense Loading® performances as the final result of the first missions after Covid-19 (what never changes).
I hope that we can find the balance of this new normal life soon, with a vaccin or some other measure that will allow us to come back to some countries we are missing very much!"
Thiago Caldas