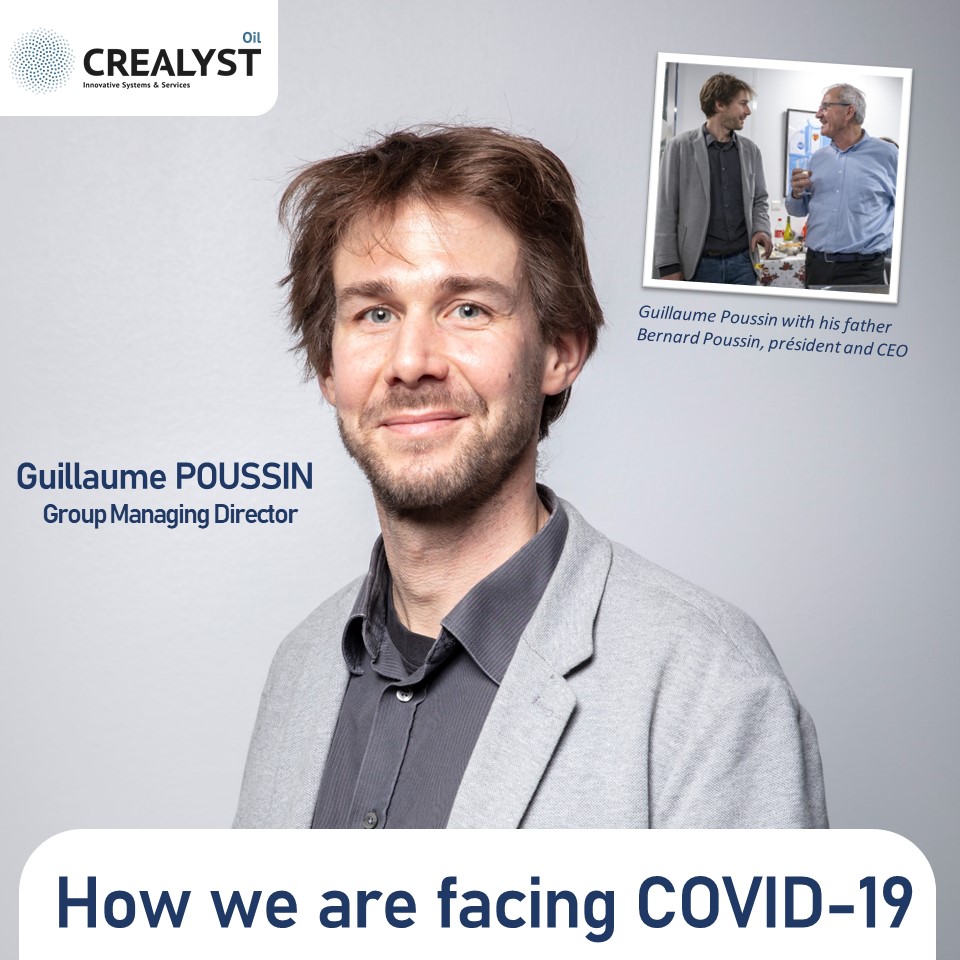 Published by CREALYST the 26/08/2020
Testimony of Guillaume POUSSIN – Group Managing Director
"The COVID-19 pandemic has affected each of us in different ways. In recent months we have made informed decisions and taken actions that ultimately support and benefit our entire team.

Before the crisis, there were certain tools that were not used to their full potential perhaps. I think we're going to keep good practices. If organisational flexibility is in our habits, general teleworking is not our usual way of working.
Working more easily from home… We talked a lot about it. They are efficient, responsible options. But for this to go well and to maintain the group spirit, we had to set up work rituals and rely on flexibility.
I am deeply grateful for our Dense Loading experts who display incredible dedication by continuing to fulfill their commitment to our international clients during this especially challenging time. These individuals, and everyone working on the frontlines of care, deserve to feel protected, confident, and must feel that they have our full support.
I am also extremely proud of how everyone at Crealyst has reacted and handled the unique situation that the COVID-19 pandemic has presented. I have been reminded, once again, what an incredible organization we have. One that is driven by a common purpose of customer care and to maintain the dynamic, family-oriented and innovative spirit of our company.
We look forward to continuing to work together and supporting each other through this challenging time.
Stay safe and healthy"