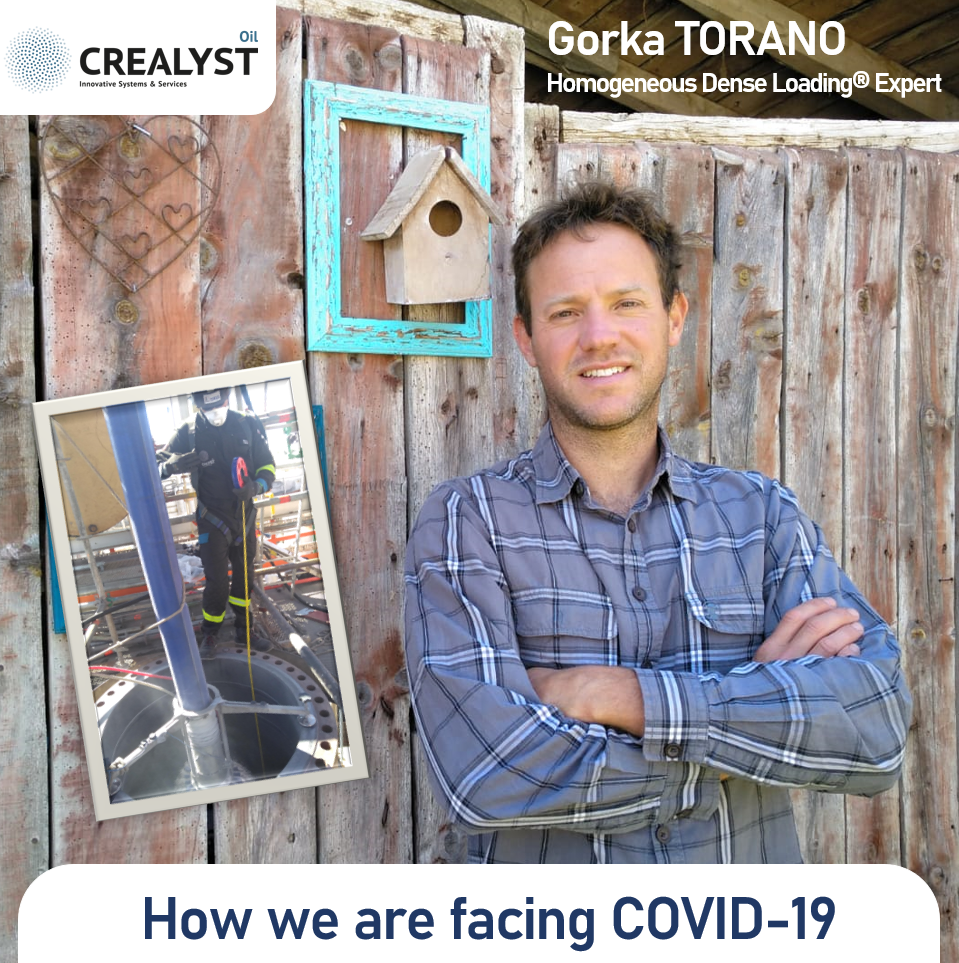 Published by CREALYST the 06/07/2020
Testimony of Gorka TORANO, Homogeneous Dense loading Expert
On February 11, 2020, the World Health Organisation  (WHO) officially adopted the name "COVID-19" for the new strain of coronavirus afflicting the world.
Since then, the spread of the virus has caused disruption to travel and the closure of schools, and other public buildings, and changed our daily lives.
At CREALYST-Oil, it is not different, so we have asked our team: how has the pandemic affected your work in the last months?
"To me, as a Dense loader for Crealyst and husband and father of a young kid, the arriving of the strict lockdown in Spain was quite uncertain feeling at first, same as for anyone I guess. Many jobs were cancelled or postponed. School became on-line, and freedom to move disappeared.
"Let´s see how it goes" I thought.
I left for a job in Rotterdam with the announcement of the ¨alarm state¨ in Spain, so when back home everything had changed.
I must admit all was fine, in some way.
Spending 24hrs day after day at home can become frustrating but we managed great by planning a routine, doing lots of activities, school, hand works, workouts, films, reading… keep moving mind and body, because we all knew it was a matter of time.
Another job in Rotterdam came at the final stage of the lockdown.
Due to work reasons I was able to travel, this time sanitary measures were implemented everywhere, renting a car, flying, hotel stay and "on site".
Also documents had to be shown in every border checking or to any officer on request. Any procedure was slower than usual and quarantine was recommended in Netherlands while mandatory in Spain. I could see the different approaches to the pandemia of these two countries.
Finally rules became more relaxed, giving some fresh air breathing chance.
Today we are free to move in most of Europe, keeping social distance, use of mask where necessary, hand cleaning, little measures to make sure we beat the virus.
It seems a bit difficult in some occasions to deal like this, but we must keep in mind it´s for everyones and our own benefit"