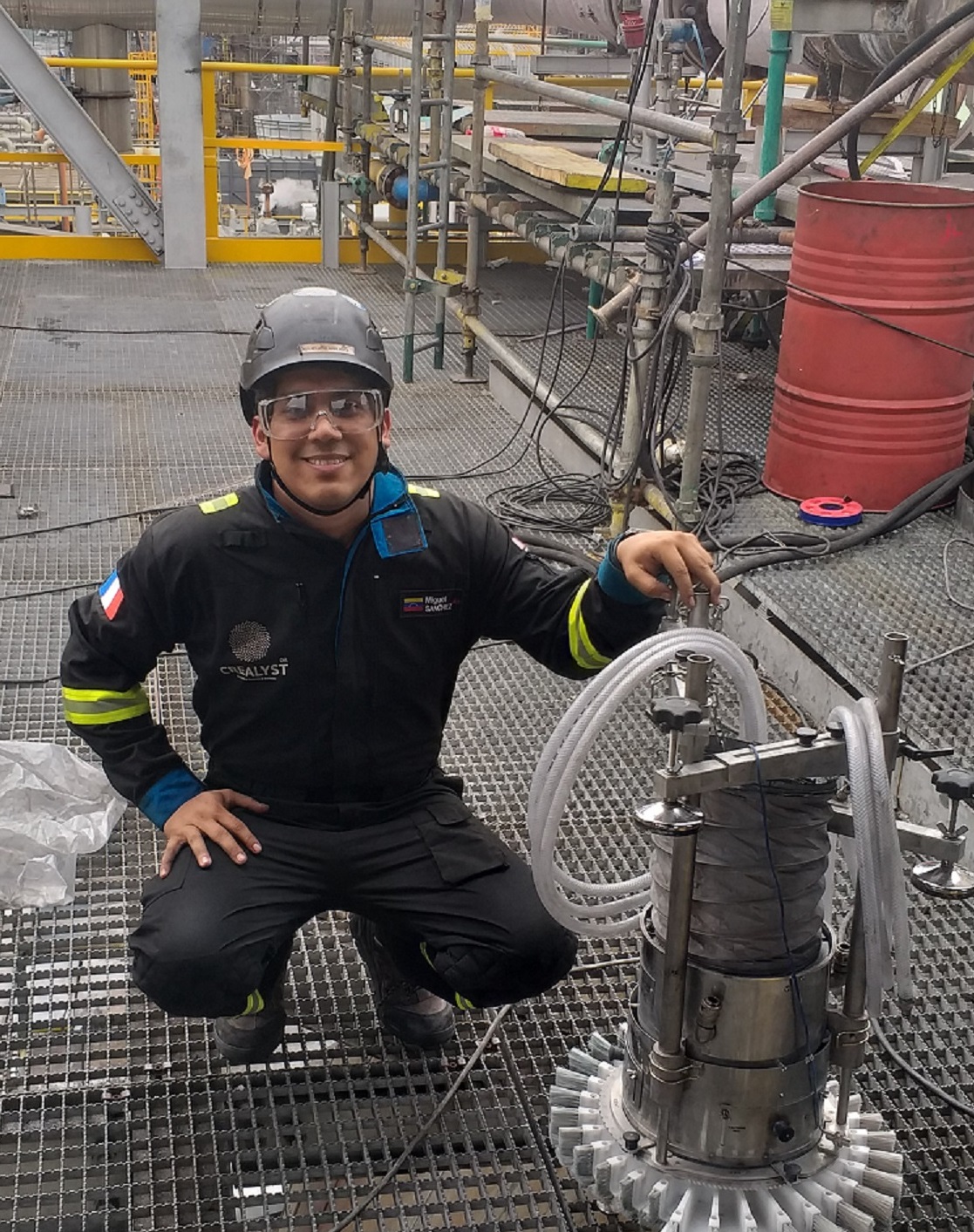 Published by CREALYST the 21/03/2019
Dense loading at Ecopetrol Barrancabermeja – Colombia
Using the patented Calydens® technology, Crealyst-Oil recently collaborated with Mourik and ECOPETROL Barrancabermeja – Colombia.
Crealyst-Oil loaded the two biggest reactors (about 5m-diameter, multi-bed) of the biggest oil refinery in Colombia.  All the jobs were made with Mourik, one of our partners in South America.
Also, it is known that Barrancabermeja's own climatic conditions are temperatures above 30°C and humidity above 85%.  Hence, working conditions in confined spaces are highly demanding from a physical point of view.
The expertise of our specialists counts a lot in a situation like that.
By the way, as usual, Crealyst-Oil was represented on site by people from different countries: Venezuela, France and United States.
At the end of the project, Ecopetrol engineers were satisfied with Calydens® performance. Mainly very pleased with the fact that Crealyst-Oil could homogenously load the entire catalyst bed, until 400mm from the distribution plates.
Therefore, we sincerely thank all the personal involved on this mission : Crealyst-Oil, Mourik and Ecopetrol teams, for each one's involvement in safety protocols adapted to working in confined spaces & inert atmosphere, what give us one more safe and great result.