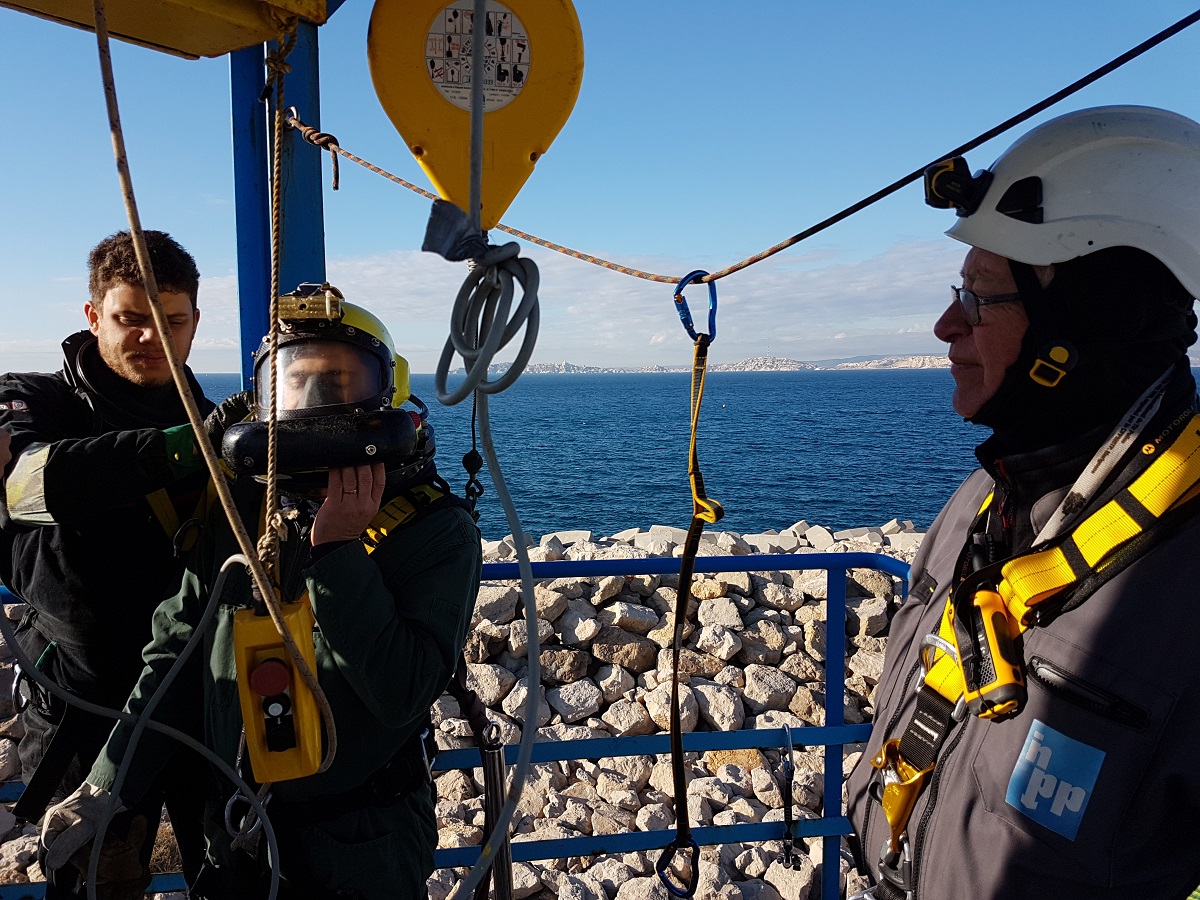 Published by CREALYST the 31/01/2018
Confined space and inert atmosphere training at I.N.P.P Marseille
In last December, Crealyst's experts passed one full week in Marseille inside INPP Facilities for a Confined space and Inert atmosphere training.
Some catalysts ignite in contact with oxygen. For this why, some activities inside petrochemical reactors are performed under an inert nitrogen-gas atmosphere.
Dense load reactors using Calydens® avoid long periods inside the reactor.  It represents less exposure to this critical danger of asphyxia. Anyway, even for short intervals of internal work, special systems and trainings are required to ensure that breathable air will be always furnished for the worker. For this purpose, Crealyst's dense loading specialists are intensively prepared for this kind of activity. In last December, 5 specialists from different nationalities (an Azeri, a Brazilian, two French and a Spanish) passed one full week in Marseille/France, inside INPP facilities. Their purpose was to be trained at high level in confined space and Inert atmosphere training, and to be even safer for the next missions worldwide.
Under the authority of the government, INPP (The National Institute of Professional Diving) is the reference in France for training and certification in activities related to professional diving, safety and intervention in hyperbaric environments.